Lithuania, officially the Republic of Lithuania is a country in Northern Europe, the largest of the three Baltic States. Lithuania is at a crossroad between west and east Europe, and throughout its complicated history has developed a unique culture, which encompasses both deep respect for traditions and robust wish to learn and innovate. It is a member of EU and NATO, and are among the most bilingual and educated nations in Europe, however costs of living here are lower than in western countries, which makes Lithuania great for tourism, education or business.
There are around 3,200 foreign students (both - from EU and non EU nationals) studying in Lithuania. Lithuania has several study areas that attract a relatively large proportion of international students. These include medical sciences (18%), business (18%) and engineering (11%). When compared with average EU rate, this is a rather high percentage.
There are 47 higher education institutions registered in Lithuania: 23 universities and 24 colleges. In comparison to other EU countries, it is a very big number. Foreign experts have noted the multitude of Lithuanian educational and study institutions which lead to diffusion of educational potential.
There are three study cycles in higher educational institutions:
"First cycle study (Bachelor's degree, 3-4 years, 180-240 credits);
"Second cycle study (Master's degree10, no less than one year and 60 credits);
"Third cycle study (Doctor's degree)
Lithuanian higher education institutions offer around 130 study programs in Russian and English languages and 10 doctoral level programs in foreign language. The majority of programs are offered in English, though the most popular ones (business management, engineering) are also offered in Russian.
Study Medicine
Have you always wanted to study medicine? If so, you will no doubt have worked extremely hard, gained work experience and prepared yourself for a round of very tough journey. The fact remains, however, that in Europe medicine is highly oversubscribed, with over 70,000 students unable to secure a place on a course in every year. In addition, the statistics estimates that the total student debt for a medical student from 2012 is in excess of £70,000!
So, if you are one of the many thousands of aspiring medics who has failed to secure a place or are just concerned about the increasing debt burden, we can offer you a solution.
Over the last decade we have helped over many students secure a place with our Baltic medical university partners. Global Study Solutions is the fully authorized representative of the universities listed. This means we are qualified and quality assured by these universities to advise and assist you in making your admission.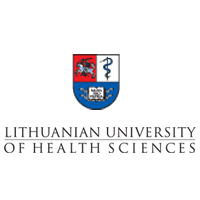 Lithuanian University of Health & Science

Since 1990, LSMU has been the Alma Mater of many international students and 550 full-time foreign students from 42 countries (mainly Israel, Spain, Sweden, Lebanon, Poland, India, South Korea, Germany, Ireland and the United Kingdom) are currently enrolled here.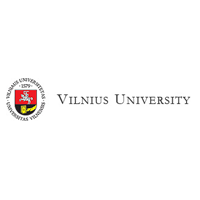 Vilnius University

The University of Vilnius, one of the oldest and most famous establishments of higher education in Eastern and Central Europe, was founded in 1579. Functioning for a long time as the only school of higher learning in Lithuania, it was a preserver of cultural and scientific traditions, and has played a significant part in the cultural life not only of Lithuania, but the neighboring countries as well. During more than four centuries of its existence, the University of Vilnius has seen periods of growth and decline, revival, and closure. The University is a unique witness to the history of the Lithuanian state
These Universities are recognized and approved by World Health Organization (WHO) where International students can study MBBS in English Medium. International students can get maximum benefits due to Super Facility infrastructure in medical education in Lithuania which is 100 times better than any private medical college in India, Bangladesh, Pakistan, Sri Lanka, Nepal or any other Asian or African and East European countries. MBBS students in these Universities will follow the same syllabus as that followed by MCI, NMC, PMDC and BMDC curriculum. Books are also the same that are followed in India, Bangladesh and other countries in the sub-continent, as per MCI and BMDC rules. Students passing out from these Universities will be capable enough to pass MCI Screening, USMLE or PLAB in one shot.