Estonia, member of the European Union since May 2004, might be a small country, but it has the honor of being the first country in the world to use the Internet as a means to remotely cast votes in democratic elections. If you plan to study in Estonia, you will notice the Estonian creative way of using information technology as part of their daily lives as well as the astonishing combination between history and modernity, tradition and technology. In addition, the majority of higher education institutions offer study programs and courses taught in English and warmly welcome international students and researchers.
Estonia is situated in northeastern Europe, being the northernmost of the three Baltic States. The life- style of Estonians is directly linked to their character, the weather and different seasons. In winter Estonians tend to be more home- and work-centered, while summer is a time for active open-air activities and vacations in the countryside
As of 1 January 2012, in Estonia higher education institutions may conduct studies and issue recognized graduation documents only in study programs that belong to the study program group holding the corresponding right issued by the Government of the Republic.
Academic progress is measured in credit points (ainepunkt, or ECTS credit). The system of credits is a cumulative calculation of credit points based on a student's workload. 1.5 credit points correspond to 40 hours or one week of studies performed by a student. A credit point is not related to the lecturing or any other workload of a member of the academic staff. The normal workload of an average student during a full academic year would include forty weeks of studies and entail 60 ECTS credit points. Credit points are only awarded for successfully completed courses.
Study Management in Estonia
One major advantage of taking an MBA here is that even if most MBA programs are being taught in English, you will be able to learn Estonian just by living here. Also you'll learn to appreciate cultural dimensions and grow your cultural intelligence. Taking an internship in a local company as part of your MBA study might present a further opportunity to build international experience. Estonia has the oldest private university in the Baltic States to offer business education. The country provides active and enterprising students with the academic basis for success. Business studies at Estonia focus on the modern business environment in Europe considering the latest innovations and developments in the international business environment. Studies are conducted in Estonian, English and Russian and offer an opportunity to build an international network of contacts.
The institutions are accredited by the Higher Education Quality Assessment Council of Estonia and recognized by the Estonian Ministry of Education and Research.
TALLINN UNIVERSITY OF TECHNOLOGY

Established in 1918, Tallinn University of Technology is the only technical university in Estonia. TUT, in the capital city of Tallinn, is the nation's leading academic institution in engineering, business, and public administration.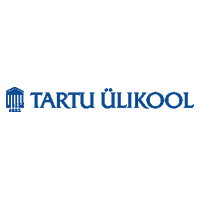 UNIVERSITY OF TARTU

The University of Tartu was founded in 1632 by the Swedish king Gustavus Adolphus. It was initially called Academia Dorpatensis. The necessary preparations for creating a university in Tartu (then Dorpat) were made by Johan Skytte, governor general of Livonia.

Academia Dorpatensis, modeled after the University of Uppsala in Sweden, was intended to pursue research and advance learning in a wide variety of disciplines. The University of Tartu (UT) has continued to adhere to this approach throughout the centuries, and remains today the only classical university in Estonia. Research at UT focuses on subjects as diverse as medicine and philosophy, genetics and computer science.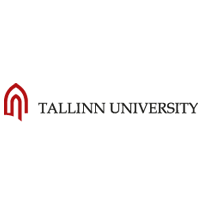 TALINN UNIVERSITY

Tallinn University welcomes qualified international students from around the world to apply for our study programs taught in English. Our main academic strengths lie in the fields of humanities and social sciences, as well as a strong and constantly growing competence in the field of the natural and exact sciences. Study at Tallinn University is research-based with an emphasis on practical training and cross- disciplinary approach. We offer internationally recognized higher education in English from bachelor to PhD level.