Lithuania, officially the Republic of Lithuania is a country in Northern Europe, the largest of the three Baltic States. Lithuania is at a crossroad between west and east Europe, and throughout its complicated history has developed a unique culture, which encompasses both deep respect for traditions and robust wish to learn and innovate. It is a member of EU and NATO, and are among the most bilingual and educated nations in Europe, however costs of living here are lower than in western countries, which makes Lithuania great for tourism, education or business.
There are around 3,200 foreign students (both - from EU and non EU nationals) studying in Lithuania. Lithuania has several study areas that attract a relatively large proportion of international students. These include medical sciences (18%), business (18%) and engineering (11%). When compared with average EU rate, this is a rather high percentage.
There are 47 higher education institutions registered in Lithuania: 23 universities and 24 colleges. In comparison to other EU countries, it is a very big number. Foreign experts have noted the multitude of Lithuanian educational and study institutions which lead to diffusion of educational potential.
There are three study cycles in higher educational institutions:
"First cycle study (Bachelor's degree, 3-4 years, 180-240 credits);
"Second cycle study (Master's degree10, no less than one year and 60 credits);
"Third cycle study (Doctor's degree)
Lithuanian higher education institutions offer around 130 study programs in Russian and English languages and 10 doctoral level programs in foreign language. The majority of programs are offered in English, though the most popular ones (business management, engineering) are also offered in Russian.
Study Management in Lithuania
Management is one of the leading choices among students to pursue. In the global era where boundaries seem to fade, getting training outside national boundaries is no more a thing to think. Management studies involve dealing with people at professional and interpersonal level at the same time and what better than getting trained with a global swarm. Lithuania is one of the leading economies in the European Union and provides ample opportunities for one to grow. The country offers a lot to let you grow into an able professional. It is known for passionate people
Over the last decade we have helped over many students secure a place with our Baltic university partners. Global Study Solutions is the fully authorized representative of the universities listed. This means we are qualified and quality assured by these universities to advise and assist you in making your admission.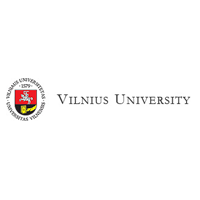 Vilnius University

The University of Vilnius, one of the oldest and most famous establishments of higher education in Eastern and Central Europe, was founded in 1579. Functioning for a long time as the only school of higher learning in Lithuania, it was a preserver of cultural and scientific traditions, and has played a significant part in the cultural life not only of Lithuania, but the neighboring countries as well. During more than four centuries of its existence, the University of Vilnius has seen periods of growth and decline, revival, and closure. The University is a unique witness to the history of the Lithuanian state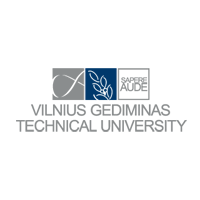 Vilnius Gediminas Technical University

VGTU is one of the largest universities in Lithuania, which strives for leading position among Baltic countries in technical and engineering education as well as the field of scientific research. According to the QS Stars external audit standards, three categories of the university's performance – teaching, facilities and innovations were awarded five- star evaluation.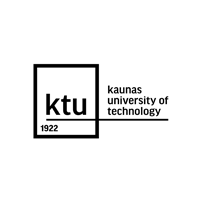 Kaunas University of Technology

One of the largest technical universities in the Baltic States! Being one of the most dynamic schools of higher education in Lithuania, KTU often becomes a research and study leader in various fields. KTU is situated in Kaunas, the second largest city of Lithuania, which is a significant centre of industry, transport, science and culture.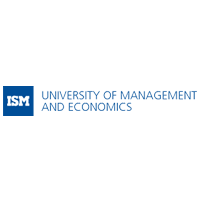 ISM University of Management and Economics

ISM University of Management and Economics continuously maintains the concept of life-long learning. Whether you are an experienced executive, a prospective master's degree student, or high school graduate – everyone will find one's place either at ISM Executive, Graduate or Undergraduate schools. A new generation of researchers is also being developed through Doctoral Studies.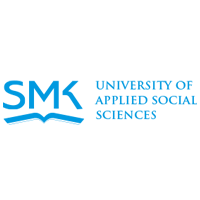 SMK University of Applied Sciences

SMK University of Applied Social Sciences in Lithuania is offering high-quality education in the Lithuanian and English languages, which is enjoyed by over 2,000 students. Established in 1994, the SMK educates leaders who will accept responsibility and make positive contributions to an increasingly interdependent and multicultural world. Through variety of study programs at our university we are fulfilling our key mission - to prepare future leaders that would be responsible global citizens.