LATVIA is located in North –Eastern Europe, on the east coast of the Baltic Sea. It is in the centre of the Baltic States (Estonia, Latvia and Lithuania). As a member of European Union Latvia successfully participates in the establishment of the European higher education area, that promotes mobility, attracts students and staff from Europe and as well as from other parts of world and is internationally competitive.
Institutions of higher education promote the development of student competitiveness in the dynamically changing socio economic environment in the local and international lab our markets. There are almost 200 international study programmes (Bachelor and Master and Doctoral studies) and courses taught entirely in English.
All type of courses are available in Latvia like, Arts and Humanities, Business administration and management, Communication, Education and Teacher, Training, Engineering, Environmental Science, Fine and applied arts, Law, Mathematics and computer science, Medical and health sciences, Natural sciences, Service, tourism and leisure, Social and behavioral sciences, Transport and logistics, Urban planning and architecture, as well as agriculture, forestry and fishery.
Latvia is using a national credit point system in higher education. One Latvian national credit point is defined as a one-week full-time study workload. The average full-time workload of an academic year in most higher education programs is 40 credits. The Latvian credit point system is compatible with ECTS. The number of ECTS credits is found by multiplying the number of Latvian credit points by a factor of 1.5. The objectives of academic higher education are to prepare graduates for independent research, as well as to provide theoretical background for professional activities. Academic education programs are implemented according to the national standard of academic education.
Academic programs leading to a bachelor's degree comprise 120 - 160 national credit points (160-180 ECTS), including :
compulsory subjects - not less than 50 national credit points (75 ECTS);
electives not less than 20 national credit points (30 ECTS);
thesis not less than 10 national credit points (15 ECTS);
the remainder is left for students as free choice.
The duration of full-time studies is 6 - 8 semesters (3-4 years).
Academic programs leading to a master degree comprise 80 national credit points (120 ECTS), of which :
the thesis is not less than 20 national credit points (30 ECTS)
the compulsory part of the program includes theoretical aspects of the specific field of scientific discipline – not less than 30 national credit points (45 ECTS)
and the practical application of theory in solving actual problems – not less than 15 national credit points (22,5 ECTS).
The duration of full-time studies is 4 semesters (2 years) and requires at least 5 years total length of bachelor and master studies.
The objectives of professional higher education are to provide in-depth knowledge in a particular field, preparing graduates for design or improvement of systems, products and technologies, as well as to prepare them for creative, research and teaching activities in this field.
Professional programmes leading to a professional bachelor's degree comprise at least 160 national credit points (240 ECTS) of which :
general courses – not less than 20 national credit points (30 ECTS),
theoretical courses of the chosen field – not less than 36 national credit points (54 ECTS),
specialized courses – not less than 60 national credit points (90 ECTS),
optional courses – not less 6 national credit points (9 ECTS),
practical placement – not less than 26 national credit points (39 ECTS),
and state examinations including thesis – not less than 12 national credit points (18 ECTS)
The duration of full-time studies is 8 semesters (4 years).
Professional higher education programs leading to a professional master's degree comprise no less than 40 (60 ECTS) credits, of which :
up-to-date achievements in the field - in theory and in practice ≥7 (10,5 ECTS) credits,
practical placements ≥6 (9 ECTS) credits,
state examinations including thesis ≥20 (30 ECTS) credit
Research training, courses of design, management, psychology etc
Duration of full-time studies is 2-4 semesters (1-2 years).
Study Engineering
But whilst Latvia has a long history of civil and mechanical engineering, the past decade has seen huge levels of expansion in the more modern elements. Many Latvian universities are fast emerging as excellent institutions for computer and electronic engineering as well as offering highly competitive tuition fees and low costs of living.
So whether you are looking to immerse yourself in the civil engineering renaissance or hone your computer engineering skills to prepare for the next phase of engineering evolution, Latvia has something for you.
You can study engineering courses at diploma, undergraduate and postgraduate level. Most highly paid engineering consultants have a postgraduate engineering degree. Some also study joint degrees, combining engineering courses with law, business, computing or even medicine.
Global Study Solutions are partners with many technical universities and institutions across Latvia where we can assist you get placed in the right field of study.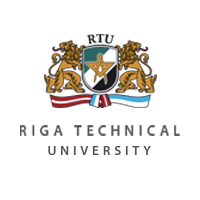 Riga Technical University

Riga Technical University is the first technical university in the Baltic countries – its history dates back to 1862 when Riga Polytechnic was founded. Long lasting traditions, advanced teaching methods, new technologies and innovative approach provide the University with the opportunity to ensure research excellence and offer exciting full-time or part-time studies in RTU in Engineering Sciences, Technologies, Natural and Environmental Sciences as well as in Architecture and Engineering Economics.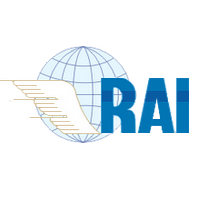 Riga Aeronautical Institute

Riga Aeronautical Institute (RAI) is a higher educational institution with rich experience and traditions in area of preparing specialists in transport spheres like air, sea and road transport. Students have large possibilities of exploration of enterprise economics in corresponding fields, management of enterprise and also exploration of air transport and receiving pilot skills. About 1500 students study in RAI including branches of the institute in Rezekne and Daugavpils. Except latvian students, students from Lithuania, Georgia, Kazakhstan, Moldova, Russian Federation and Armenia study in RAI. During the period of its existence RAI has prepared more then 35000 specialists of different qualifications.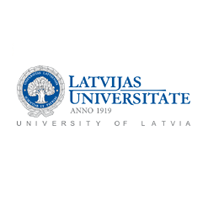 University of Latvia

The University of Latvia with its 15,000 students, 13 faculties and more than 20 research institutes is one of the largest comprehensive and leading research universities in the Baltic States. The University offers more than 150 state-accredited academic and professional study programmes. At University of Latvia, research is conducted in over 50 research fields which represent four main areas of inquiry: the humanities, sciences, social sciences, and education sciences. The University of Latvia pays great attention to the development of international collaboration. At present the University of Latvia has signed more than 500 agreements with 326 institutions in 31 European countries within ERASMUS programme.